THE GILBERT & SULLIVAN VICTORIAN BALL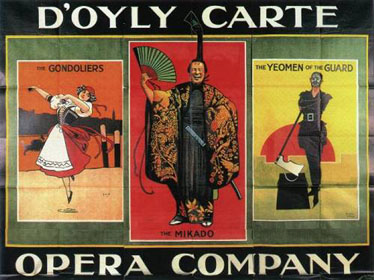 A Topsy Turvy Event


Saturday, March 4, 2017
Alameda Elks Lodge
2255 Santa Clara Ave, Alameda
Doors Open: 6:30 p.m.
Dance Lesson: 7:00 p.m.
Dancing Begins: 8:00 p.m.
Tickets: $20.00 in advance (by February 25)
At the door: $25.00

Advance tickets may be ordered by sending a check or money order to:

PEERS
2144 B Buena Vista Ave
Alameda CA 94501
You may also purchase tickets until February 25 with a credit card using the PayPal system:
---
Mr. and Mrs. William S. Gilbert request the honour of your presence at a fancy dress ball honouring the musical achievements of their honored colleague, the recently knighted Sir Arthur Sullivan. Guests are welcome to attend either in "normal" fashionable evening dress of the late 19th century (1860-1900) or in costumes inspired by the operas of Gilbert and Sullivan. From the most refined Lord High Executioner to the most deliciously evil Bad Baronet; from the most demure Japanese maiden or ethereal Fairy to the most dashing Daughter or Pirate of Penzance - all are welcome (Costumes are, as usual, admired but not required, at the ball and modern dress, including modern evening dress is just fine!).
Bangers & Mash plays a delightful selection of 19th century ballroom dance music, including some of Sir Arthur Sullivan's catchiest tunes. Dance to some of the most beautiful waltzes of the Victorian age and to some of the most exhilarating polkas, mazurkas, schottisches, reels and quadrilles of the late 19th century, including Sir Arthur Sullivan's own "Patience Quadrille." Partners are not required, there will be a pre-ball Victorian dance workshop at 7:00 p.m., and all set dances and mixers will be taught and called at the ball.
Intermission entertainment includes a performance of excerpts from Gilbert and Sullivan's operettas. As usual, there will be a no host bar, an elegant social parlour, and a light snack buffet (Mrs. Gilbert will gratefully welcomes your potluck finger-food contributions to the buffet!).
To get yourself in the mood for the ball (and for costume inspiration), you may also want to rent the video of Topsy Turvy. The film is an excellent introduction to the personalities and works of W.S. Gilbert and Sir Arthur Sullivan and to theater conventions of the late 19th century!
We also recommend checking out a local Bay Area theatrical gem - the Lamplighters Music Theater - one of America's premiere interpreters of the works of Gilbert & Sullivan and of light opera in general.

Return to List of Events.