AN IRISH VICTORIAN BALL - 1897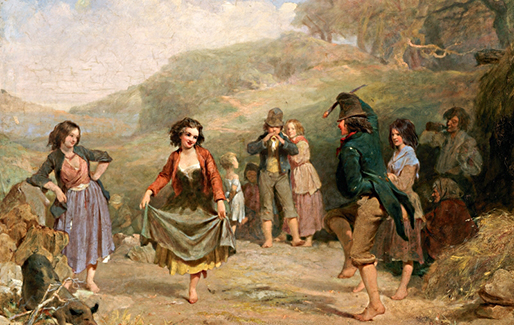 The Gaelic League Ceili: A Victorian Celebration of Irish Dance

Saturday, May 2, 2020
Alameda Elks Lodge
2255 Santa Clara Ave, Alameda
Doors Open: 6:30 p.m.
Dance Lesson: 7:00 p.m.
Dancing Begins: 8:00 p.m.
Tickets: $25.00 in advance (by April 25)
At the door: $30.00

Advance tickets may be ordered by sending a check or money order to:

PEERS
PO Box 2321
Alameda, CA 94501
You may also purchase tickets until April 25 with a credit card using the PayPal system:

Tickets will be sent to you via email when we receive payment.
---
Celebrate the Gaelic League's exciting revival of traditional Irish music and dance in 1890's London. Join us at an Irish-themed Victorian ball with brilliant dance music by the celebrated Celtic Fusion band Avalon Rising, who will play a varied program of Victorian ballroom dance music (waltzes, polkas, mazurka waltzes, schottisches, quadrilles, mixers, etc.) and Irish jigs, reels, and other easy Ceili or "party" dances.
Doors open at 6:30 pm, there will be a pre-ball dance class in Irish Ceili dance at 7 pm, and formal dancing to live music runs from 8 pm to midnight. No partners required and all mixers and set dances will be taught and called at the ball.
Late Victorian evening dress, traditional Irish costume, or modern evening dress is admired but not required.
There will be a no host bar, light refreshments (your potluck contributions will be greatly appreciated), and a demonstration of classic Irish Ceili dance.

Return to List of Events.