LE BAL DES VAMPIRES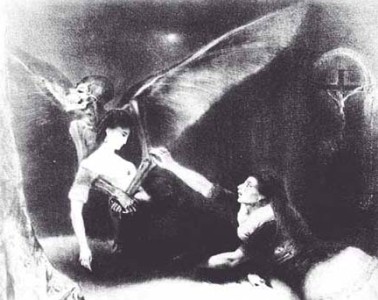 PLEASE NOTE: ALL TICKETS must be purchased in Advance. Tickets will not be available at the door.


$35.00 until August 31, 2020
$40.00 from September 1 - November 12, 2020
(Ticket sales will be discontinued when the event has sold out)

Saturday, November 14,
2
020

Alameda Elks Lodge
2255 Santa Clara Ave, Alameda
Dancing on Two Floors
Doors Open: 6:30 pm
Vintage Dance Lesson: 7:00 pm
Formal vintage ballroom dancing: 7:45 - midnight
Live Music by Bangers and Mash
Nightfall Club: 7:00 - midnight
Advance tickets may be ordered by sending a check or money order to:

PEERS
PO Box 2321
Alameda, CA 9450

You may also purchase tickets with a credit card using the PayPal system. Last year the ball sold out well in advance, so we suggest you order your tickets early!


Tickets will be sent to you via email when we receive payment.
---

Waltz the night away in a beautiful candlelit ballroom with the San Francisco Bay Area's most glamorous Undead at the 27th Annual Le Bal des Vampires.

Suggested costume is evening dress of the century and country of your "rebirth." This may include dress uniform, period costume (authentic or fantasy) or vintage or modern evening dress. There is no dress code for the ball (We certainly don't expect Spike to attend in black tie!), but you will see some of the most gorgeous and creative costumes of the social season at Le Bal des Vampires.

For costume tips, you may want to visit the PEERS photograph gallery for the 2014 Le Bal des Vampires and the 2016 Le Bal des Vampires

This year there will once again be simultaneous dancing on two separate floors:

Our band in the elegant upstairs ballroom is the stylish but always dashing chamber ensemble Bangers & Mash. As usual, haunting waltzes dominate the program, but the evening will feature a variety of dance music from across the centuries - from 18th century Baroque contredanses to 19th century Victorian rotary and Viennese waltzes, polkas, and mazurkas; to elegant early 20th century tangos, blues, and fox trots and even some classic rock and roll Swing. Please note that the band's first dance set will start at 7:45 pm sharp - 15 minutes earlier than usual. The dance sets will be unusually long, even by Bangers & Mash's high standards, so if you do plan to dance, please be certain to wear shoes or boots you can actually dance in.

For those preferring a more modern style of dance music and free-style dancing join us downstairs at the Nightfall Club (located in the hall's atmospheric Ratskeller) for a wonderfully varied repertoire of dark music to stir the blood and spirit from 7:00 p.m. to Midnight. Hosted by our remarkable DJs, Dark Moon and Persephone, Nightfall also features a no-host (cash) bar and light refreshments for our mortal guests. Since only snacks are provided at the ball, we strongly suggest dining before the ball. For those interested in dining out there are a variety of restaurants within easy walking distance of the Lodge, especially on nearby Park Street


Our half-time show in the ballroom is a performance by the celebrated Theater of the Vampires. Not recommended for the faint of heart or for those who take the genre too seriously!

Guests may also enjoy quiet conversation, Tarot readings, and photography opportunities in the Lodge's elegant but comfortable Edwardian Parlor with its Baroque décor.

Our 26th Le Bal des Vampires will be a night to remember. We suggest ordering your tickets early!




Return to List of Events.