---

Nunc est bibendum, nunc pede libero pulsanda tellus
---
THE STARFLEET ACADEMY BALL
SOLD OUT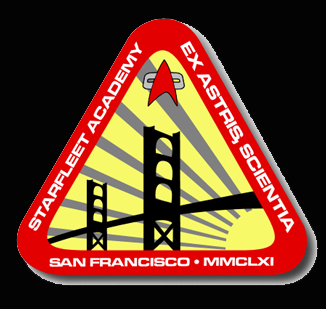 Saturday, June 4, 2022
Alameda Elks Lodge
2255 Santa Clara Ave, Alameda
Doors Open: 6:30 p.m.
Dance Lesson: 7:00 p.m.
Dancing Begins: 8:00 p.m.
This event has sold out. There are no more tickets available for sale, and tickets will not be sold at the door.
Proof of vaccination is required for admission
---
It's Graduation Eve at Starfleet Academy! Join us for a splendid science fiction/fantasy ball inspired by the Star Trek universe, with music by the amazing Avalon Rising. Venue for the ball is the Grand Ballroom and Salon of the historic Alameda Elks Lodge at 2255 Santa Clara Avenue in Alameda, California, a site perfect for a fantasy ball! (Don't worry, cadets! We no longer have any nuclear "wessels" here on Alameda!).
Star Trek-inspired costume, Steampunk attire, or modern evening dress is admired but not required. Science Fiction or Fantasy Costumes from any universe, past, present, or future, are welcome: whether you are Trekking boldly through the stars or Warring among them; whether you are a Star Fleet officer or cadet, a visiting Time Lord, a member of the Serenity crew, or a Guardian of the Galaxy, you are welcome!  Creative costuming is encouraged - as long as you can dance in it.
And the dance music will indeed be out of this world! After the 7pm vintage ballroom dance lesson, formal dancing follows from 8pm to midnight. The celebrated Renaissance Rock band Avalon Rising plays an evening of vintage ballroom dance music, Celtic and Celtic fusion rock, highly danceable science fiction and fantasy-inspired songs, and more! No partners required and all set dances will be taught and called.
Intermission DJ dance music and our usual excellent No Host bar will be available to guests. (As a safety precaution, however, no refreshments will be served.  We suggest our guests dine before the ball. Nearby Park Street, located within easy walking distance of the Ball venue, has a variety of good restaurants).
This is a limited attendance event and no tickets will be sold at the door. Proof of vaccination against the Covid 19 virus is required for admission to this event.
Dance Long and Prosper!
---
---