---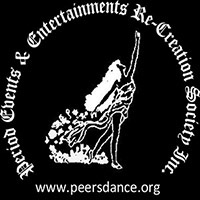 Nunc est bibendum, nunc pede libero pulsanda tellus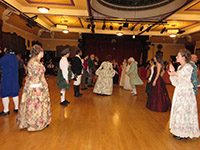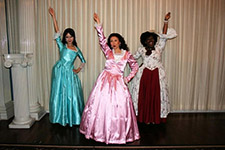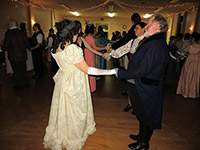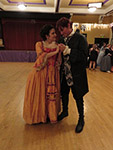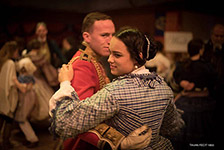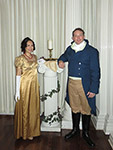 ---
PEERS EVENTS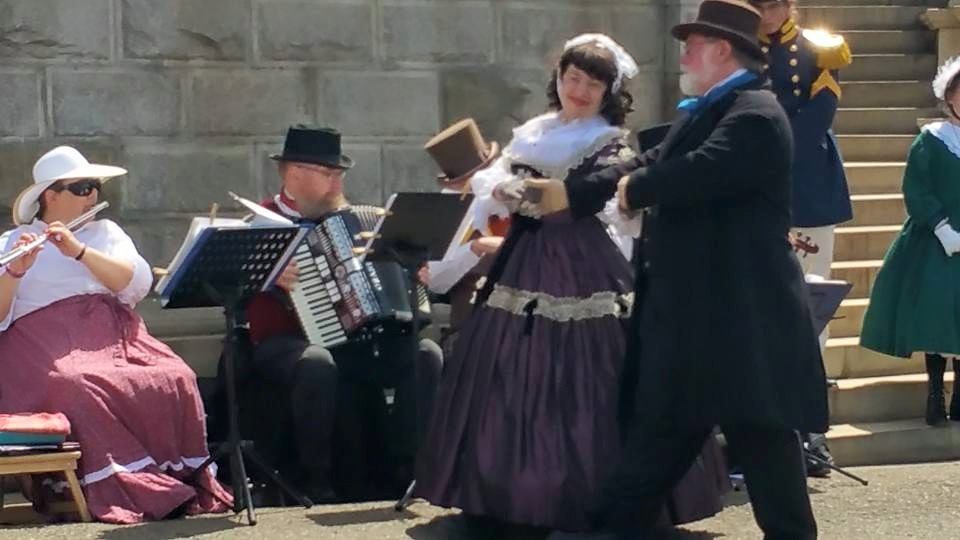 It's been a long wait, but things seem to be improving and it's time to start thinking about PEERS events once again. Social dancing with people outside your bubble may still be a long ways off, but we think it's safe to hold an outside costumed event, and we're delighted to announce the return of our annual
ALAMEDA 1900: A PICNIC IN THE PARK
Saturday, August 7, 2021
Location: Lincoln Park
1450 High Street, Alameda
(Near the Rose Garden)
Suggested Set-Up Time: 10:00 am (or earlier for the best picnic spots)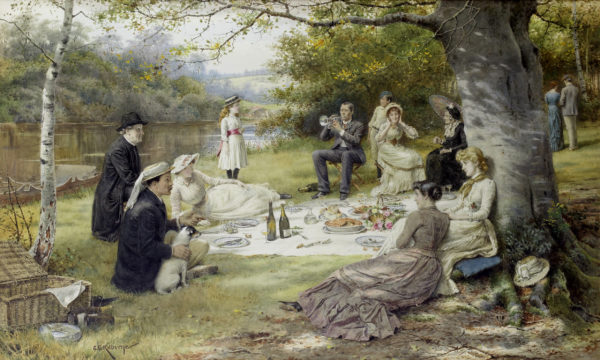 Pack a picnic basket, don your most fetching hat, and join us for an elegant Turn of the Century picnic among the roses in Old Alameda.
Late Victorian or Edwardian costume is admired but not required. As the August weather in Alameda can be very changeable, we recommend hats, shawls and parasols.
The event is not a general potluck. Please bring your OWN picnic lunch. As there are only a couple of picnic tables in the Rose Garden side of the park guests may want to bring blankets to sit on or even chairs and tables. Period-looking picnic furniture and accoutrements are very welcome and add ambience to the event!
Please be certain to follow the recommended health and safety guidelines that are in effect at the time of the picnic, and check back frequently. If restrictions are tightened up the event may be cancelled.
This event is a simple costumed gathering, so we can admire one another from a safe distance, enjoy being outside in our lovely costumes, and delight in the beauty of Lincoln Park. There are no tickets, no admission list, and no cost. Just show up and enjoy a period picnic with us!

While we're not charging for the event, the park does charge us for reserving the area. So donatons to help cover the cost would be gratefully accepted.




For an example of what a PEERS event is like, check out this YouTube video of our Charles Dickens Bicentennial Ball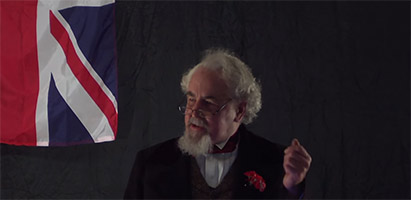 ---
Period Events and Entertainments Re-Creation Society, Inc.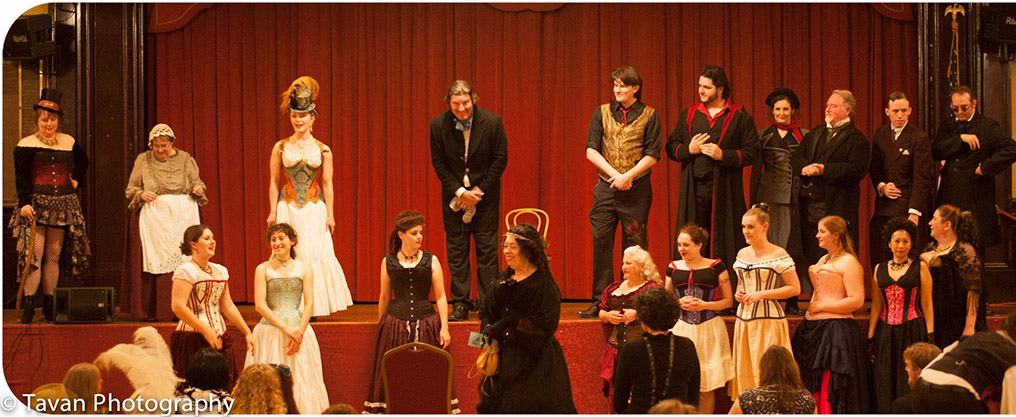 The Period Events & Entertainments Re-Creation Society, Inc., is a Nonprofit Corporation dedicated to remembering, researching, and re-creating the performing arts of the past.

Based in the San Francisco Bay Area, we endeavor to accomplish our noble goals by sponsoring events, giving classes, performing in various living history events, and just generally carrying on. Historic dance, drama, music, literature and costume are all a part of PEERS' activities. More than anything else, we are dedicated to the idea of entertainment as something for people to do rather than watch.

The main activities of PEERS have traditionally centered around our historical and literary re-creation events. These have covered a wide number of historical periods and have included such diverse events as a Canterbury Tales Feast & Ball, a recreation of Lord Capulet's Ball from Romeo and Juliet, an outdoor Restoration Fete and Ball, an 18th-Century Scarlet Pimpernel Ball, a Mostly Mozart Ball set in the Amadeus universe, a Hamilton Ball, a Jane Austen Tea, Fete and Assembly, a Phantom of the Opera Masquerade Ball, a Sherlock Holmes Mystery Party and Ball, an Edwardian Music Hall, a bi-lingual Moulin Rouge Ball, a Tango Tea, a 1920's Speakeasy, a 1930's Mystery Party, a 1941 Evening in Casablanca, a Film Noir Black & White Ball, a variety of Victorian Balls and our famous annual Le Bal des Vampires. As a change of pace we also give fantasy and science fiction-themed costume balls set in a galaxy far, far away, on Middle Earth, on starships bound for adventure, and in historical times visited by a certain time-traveling Doctor.

How do you participate in the activities of PEERS? First of all, by coming to our events. You may pay at the door, purchase tickets in advance, or subscribe for a year's worth of events. If you'd like to be on the mailing list for our fliers and/or on our electronic mailing list, just send a message to us at peers@peersdance.org. And, of course, like all nonprofit organizations we are happy to accept donations. Donations may be made by check or via PayPal, and PEERS is also registered with eScrip.
When you attend a PEERS event, you have a great deal of flexibility in how to participate. Many people dress up in appropriate costumes, but many do not. Some people choose to portray particular historical or literary characters; others simply come to enjoy themselves. The choice is yours. Remember the cardinal rule of PEERS: If you're having fun, you're doing it right!

Photographs from Past PEERS Events by Jean Martin

---
---
Home Tickets & Subscriptions Support Us



---